Laminate flooring is a floor covering for indoor use containing over 90% of the raw material wood.
It is constructed using several components, which are permanently fused together using pressure and temperature. The individual components are: abrasion layer, decorative paper, high density fibreboard and balancer paper.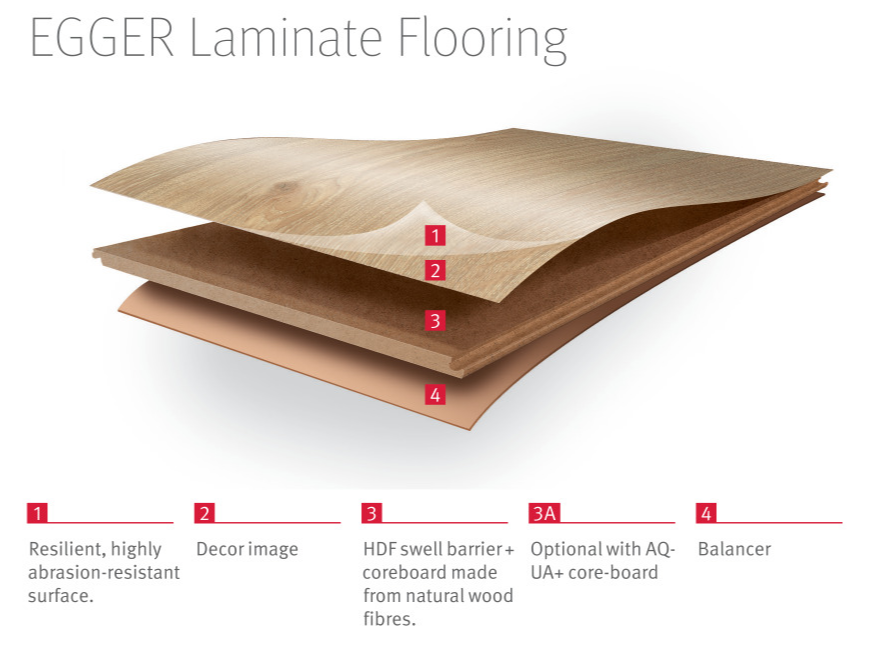 Click here for more information.